The constant flow of new insights and productivity tools can make it hard to keep up with them all. It seems like every day there's something different to try or test that will greatly improve our business and make it more efficient.
We've seen a lot of changes since Cleaning in Motion started providing marketing solutions for commercial cleaning companies. But the reality is that it's not easy to keep track of sales and jobs, social media trends cycle through quickly each season always seeking out new ways to reach their target audience or create a new one- so there are endless possibilities! The list goes on forever because innovation isn't slowing down anytime soon either.
Lucky for you, our team has done all the hard work and research so that your cleaning company can get its digital marketing game on point. We know what it's like to be in a jam when trying to find an app or tool online- there are thousands! But luckily thanks again (just another stroke) to us, comes this list of top twelve tools every commercial cleaning company should know about and use.
1. Finance and Accounting management tool
While you work toward building up or growing your cleaning business, it's easy to be overwhelmed by all of the endless financial and accounting details you have to sort through, especially those relating to your microeconomic practices.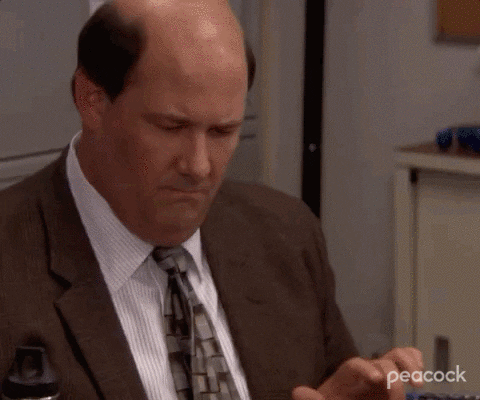 There are SO MANY different types of financial software options out there. But, which is right for you? Which will help support you in the areas you need? Some will help support your needs and others not as much.
Quickbooks is one of the best choices for any cleaning business, regardless of size, because it has all of your financial needs covered. You can easily track income and expenses, update payroll information and organize paperwork in one place to make bookkeeping less stressful, so you can focus on what matters most, or at least what you enjoy the most!
2. Customer Relationship Management (CRM)
The life of a salesperson is not all fun and games. Well, actually, nothing that involves work should be just fun and games. But in sales, there are spreadsheets, projections, estimates, glitchy productivity tools, full inboxes, and constant phone ringing!
That's why a Customer Relationship Management system (or CRM for short) is essential. It will help you create a pipeline in which your sales team handles and manages contacts, and also be a place to deliver the leads generated by it.
Our own Motion Ave App CRM helps you manage all contacts and adds lead and customer information to build profiles of everyone you interact with. This gives your team easy access to important information that will help everyone better understand your prospects and customers, their needs, and their behaviors, such as cleaning space, purchase records, previous communications, and different channels to use. This means customers won't have to repeat their stories and your team will always know who they are interacting with.
3. Social media management tool
If you're going to only make one offer per month to one of your prospects, you can stop reading right now. But if you're at a point where your social media conversations, questions, and interactions are harder to follow up on, and you're using more than one channel, and and and and you're becoming overwhelmed by the complexity of them, you definitely need to invest in a social media management tool.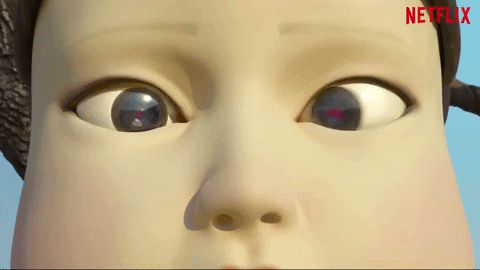 A social media management tool like Feedhive can be a serious investment depending on your budget, so let's look at some of the main reasons why a social media management tool is worth investing in. This tool will help you:
Manage multiple social accounts
Ensure you never miss something important
Organize conversations
Schedule posts ahead of time
Monitor keywords for leads and valuable information
Analyze your results
Prove and ensure future ROI
Have more time for real-time engagement
Quickly enhance posts with images
Simplify the content curation process
Make uniformity and consistency easier
4. Proposal creating tool
If you think that one proposal is as good as any other proposal, only the numbers change, think again! Seeing the creation of proposals as an untapped opportunity, the makers of Proposify aimed to make them better, more attractive, and stand out from the rest.
Proposify provides a platform, design elements, templates, and collaboration tools to make creating, sending, and closing proposals easier. This helps provide brand consistency and minimized confusion in terms of voice and style whenever a janitorial business sends out a proposal.
If your cleaning company engages (or aims to) a high volume of clients and needs to optimize your sales closing process, you definitely need to look into this. There are other options like PandaDoc, Prospero, or Bidsketch, and though we have tried most of them, we find Proposify adjusting better to cleaning businesses.
5. Janitorial business management tool
IIt can be hard to find the time to keep your cleaning company organized. An app that offers the end-to-end functionality you need to understand exactly what's going on in your company so you can keep your day-to-day operations running smoothly—and profitably is a must.
It's tough enough to keep up with the daily routine, but when you're running a cleaning company you need a specialized tool that offers the end-to-end functionality to understand exactly what's going on and handle all the ins and outs of the business.
We've used an app called Aspire and can certainly recommend it. Aspire provides the tools your janitorial business needs to:
Manage your labor and empower your teams
Reinforce accountability
Address issues quickly
Measure, compare and understand your costs
Understand and improve performance
Create better estimates so you can bid consistently and accurately
Ensure profitable estimates
There are a couple of options that also work:
– Team Software
– Janitorial Manager
6. LinkedIn Sales Navigator
LinkedIn is the world's largest professional social network, and Sales Navigator provides an exclusive way for sales professionals to find prospects. The advanced search options in this tool make it easier than ever before to access reach the right decision-maker with just one simple search!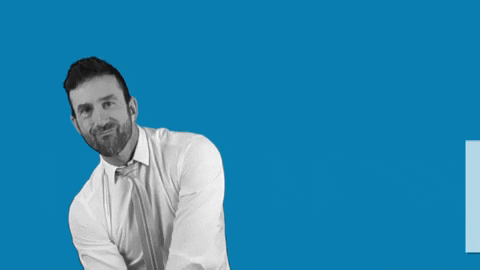 LinkedIn Sales Navigator is all about access to a faster, easier way to view more prospects. You could use LinkedIn Mail for this, but it is not guaranteed to earn a response or generate meetings like Sales Navigator does.
However, LinkedIn Sales Navigator will only work for your cleaning company if you have an effective way to get buyers talking with you. It will show you the door; it's your job to get in.
7. Job tracking tool
With so many streaming services and same-day deliveries out there, customers expect quick and high-quality service. Because of this, it is important for cleaning companies to be able to track their progress from start to finish in order to ensure they meet these customer expectations. This is why a tool to track all the jobs your cleaning company does is essential.
In our experience, we have found Jobber offers an easy way to streamline many of your job processes, including:
Book appointments
Send quotes and follow up on them
Schedule and dispatch working teams
Optimize routes for your crew
Remind customers of their appointments
Track all the jobs your different teams have
Improve your customer relationships by being able to look up every detail
Get paid faster
WWhen you offer more value in your work, people notice. This is probably one of the most effective ways to beat the competition without having to lower your prices. Once you can stop worrying about your endless processes, you can focus on offering a great service.
8. A powerful database with loads of leads
One of our favorite databases is called D7 Lead Finder, and it's a great place to find B2B leads for businesses in the cleaning industry. The tool is not free, but as soon as you sign up and choose your preferences, you can receive hundreds of leads in just a few minutes, giving you the data you need to get more business.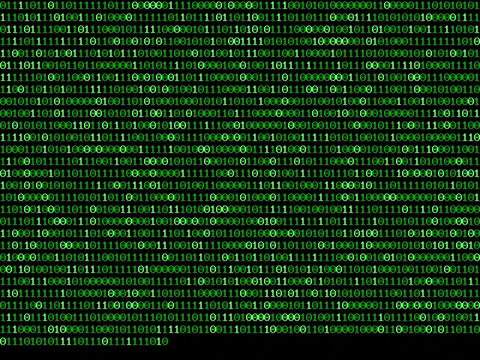 With a good database, you already have prospects to feed into your pipeline and who can receive your campaigns including emails, SMS, phone calls, and more. Regardless of which channel you choose or if you choose more than one, the cleaning business tends to work best with emails.
For a great guide on email marketing, check out:
8 Email Campaigns Every Cleaning Company Should Have
9. Google Maps and Google My Business
Google Maps is a powerful tool for almost any setting. Besides getting you from point A to point B quicker and more directly, one of Google Maps' largest assets is it lets people find your business quickly.
The local search capabilities of Google Maps allow you to pin your cleaning business at the top of the search results, so prospects can easily view your options before deciding to visit or contact you. It also works as a map to direct users to your location.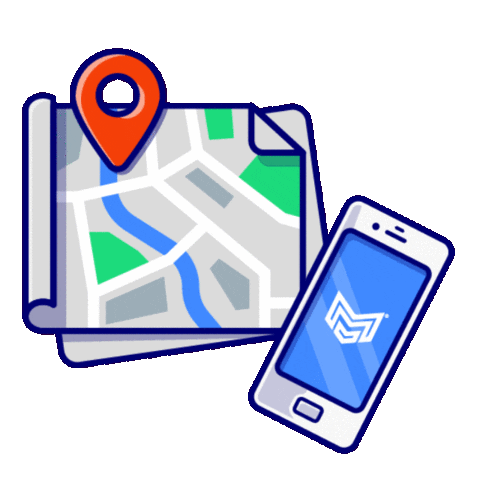 Among these options, you can display business information and images, encourage people to visit your location through creative messages, have your contact information available, and offers customer credibility through reviews.
Since around 58% of searches are done on mobile devices, and about ⅓ of all mobile searches are related to a location, this means potential customers will likely use the app to reach your business, and Google Maps has more uses:
You can use the Google My Business integration to look up and edit your own information and check on your competition.
You can use it to seek potential customers according to their location. Nothing beats local knowledge letting the prospect know you're close by and can get there quickly will possibly steer them in your direction..
10. Simple website tool
Creating a website has traditionally been a tedious and complicated endeavor. However, in recent years it has become a fun and relatively pain-free experience. Forget coding, cryptic words like HTML, and FTP; some websites are getting simpler and the biggest challenge now is finding the right website template among an enormous selection available on today's market!
Many of these offer free plans for you to build your own website. These are hosted in the cloud, so you don't even have to worry about webspace. All you need is a computer and a web browser.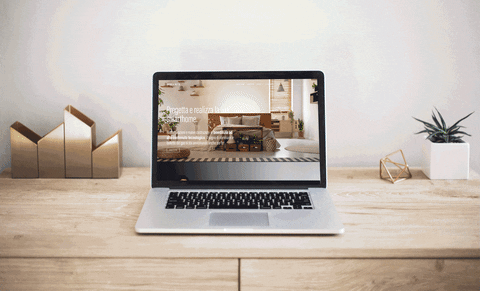 It's worth taking a closer look at the web builders' pros and cons before committing, but we recommend any of the following:
Elementor helps you add advanced styling, layout, and design elements to your WordPress content without requiring you to know code.
Wix has intuitive technology and powerful built-in features that give our users the freedom to design professional websites with ease that look amazing on any device.
Squarespace has unlimited hosting, fast content delivery, SSL certificates, built-in security, and 24/7 support.
Motion App is our own system, so if you decide to hire us we can easily integrate all your needs into one capable platform that works for you and is easily customizable.
11. Job posting for janitorial talent
While not necessarily janitorial talent, Indeed and many other job-related applications like Monster, ZipRecruiter, and LinkedIn Job Search can help you search and browse for candidates to work for you, but these platforms are used mostly to post job listings for the functions you require and let applicants come in.
In general, most prospective employees or team members who come from job aggregators like the above will be for menial jobs and those involving a little more physical work than anything else. Candidates who are more into longer-lasting and more responsibility requiring positions will likely be found in LinkedIn, which means the following tool:
12. LinkedIn for managerial talent
Most people who are part of the business world—and some who aren't—have a LinkedIn profile. At some point, they likely heard it was important to join and use LinkedIn for networking and, if necessary, finding a new job.
What is most relevant about LinkedIn for job searching is that it can let the prospective employee browse and look into the company that is interested in hiring them, whereas in other job sites the potential employer has the option to remain anonymous.
However, most recruiters (around 87% of them) also use LinkedIn. It also works great for passive job searching, in which a prospective employee can browse offers without actively applying for the job.
Keep in mind, LinkedIn is essentially a social network, so it must be used wisely, and try not to get sucked into continually refreshing your feed. A small investment of time and money on the site could bring rich dividends for your career or business.
While LinkedIn and the websites mentioned in tool 11 can be used for both purposes, the trend seems to be focusing more managerial-styled jobs in LinkedIn and more recruiting jobs on those websites.
The Bottom Line
These are 12 essential marketing tools for cleaning companies. While this is not an exhaustive list, it should give you a good starting point for growing your cleaning business. If you're looking for more help or would like to discuss your specific needs, don't hesitate to set up an appointment with us by clicking here. We look forward to hearing from you soon!