What are some of the best sales movies?
There are numerous movies that feature salespeople in some capacity. Unfortunately, a lot of movies don't accurately capture traits salespeople need. Luckily, you have us. We've narrowed down the best movies for any salesperson (and specifically, for your commercial cleaning company) to watch when they need a pick-me-up, including Salesman, Used Cars, Joy, and The Wolf of Wall Street. Although not all these films focus exclusively on sales, each one features something that can help you push your sales game at commercial cleaning to the next level.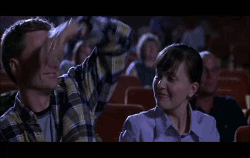 How can watching these movies improve your team's sales skills?
Your team likely has various skills they need to improve. Look at each film below and schedule a watch party with your team. This is a great way to increase motivation while team building. Afterward, look to discuss what your team thought of the film and what they can adapt to better their performance.
What do these movies teach about sales?
Each of the following films has something to offer to people looking to expand their cleaning business. Some common themes you'll find in these films include:
Motivation
Perseverance
Teamwork
Proper Sales Techniques
By watching these films with your sales team, you can look to get inspired to improve your team and their sales strategies.
What are some classic sales movies?
Below are our top 10 recommendations for classic sales films.
Salesman
Synopsis: Following The Badger, The Gipper, The Bull and The Rabbit, this documentary examines four bible salesmen as they attempt to meet their quotas. With heartbreak and perseverance—as well as friendly competition—this film showcases the ups and downs of working in sales.
How It Helps: This film is excellent in that it shows actual salesmen—the only film on our list to do so. It shows exactly how stressful sales can be, how salespeople can overcome it, and shows them working directly with customers. Excellent for those who want to improve their pitches or need to feel like their feelings are validated.
Death of a Salesman (1951)
Synopsis: The 1951 adaptation follows a salesman, Willy, after his career has ended. Again, not the happiest film, but we do recommend watching it in conjunction with the short film Columbia intended to run with it, Career of a Salesman.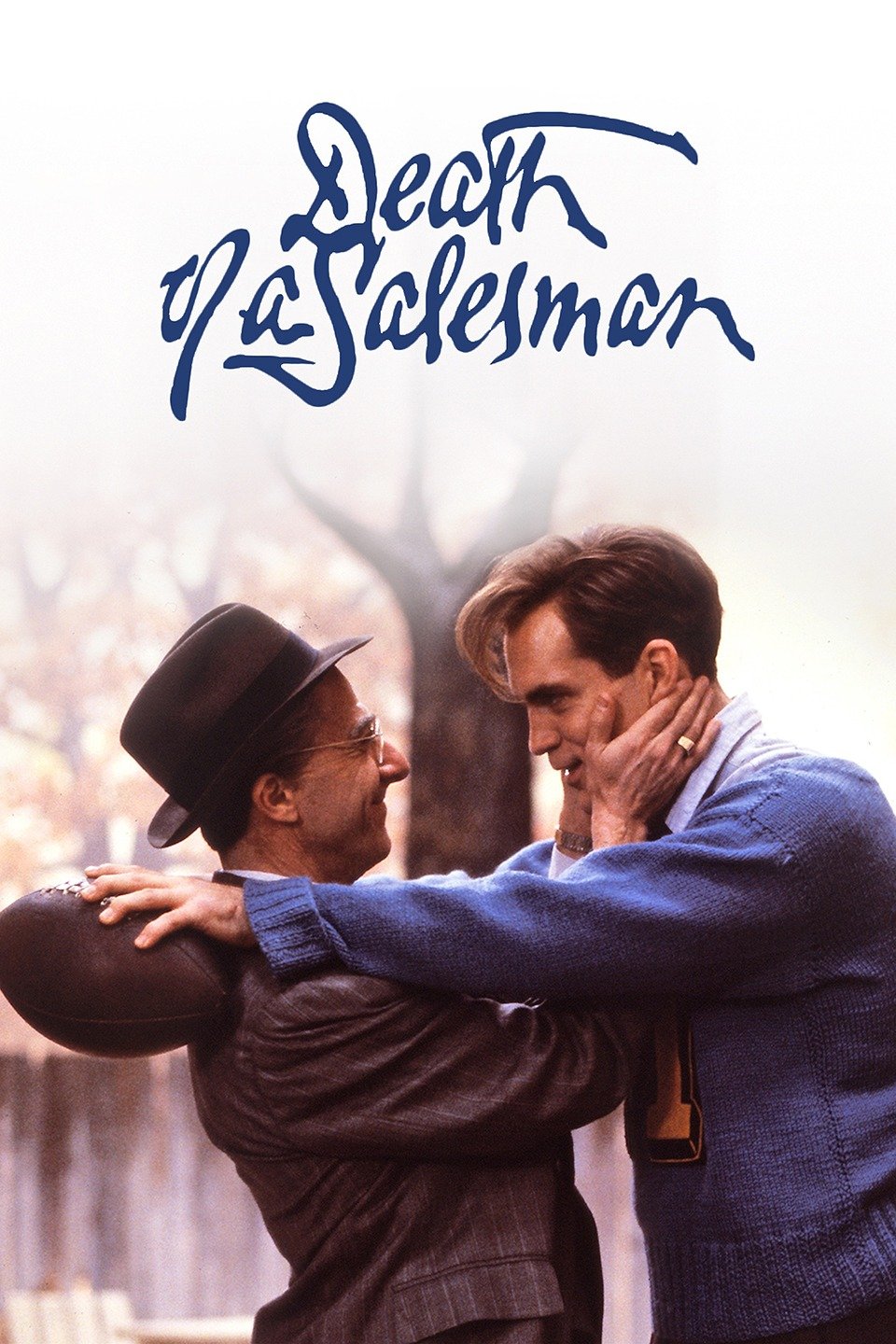 How It Helps: Watching Death and Career shows both the highs and lows of working as a salesperson. You can see common pitfalls to avoid when watching Death while Career can inspire you and your team to think back about why you got into sales in the first place.
Seize the Day
Synopsis: Set in the 50s, Tommy Wilhelm is a traveling salesman who has recently lost his job. Wilhelm gets involved in the commodities market where he eventually loses all of his money. The film ends with Wilhelm at a stranger's funeral, attempting to process everything that has happened.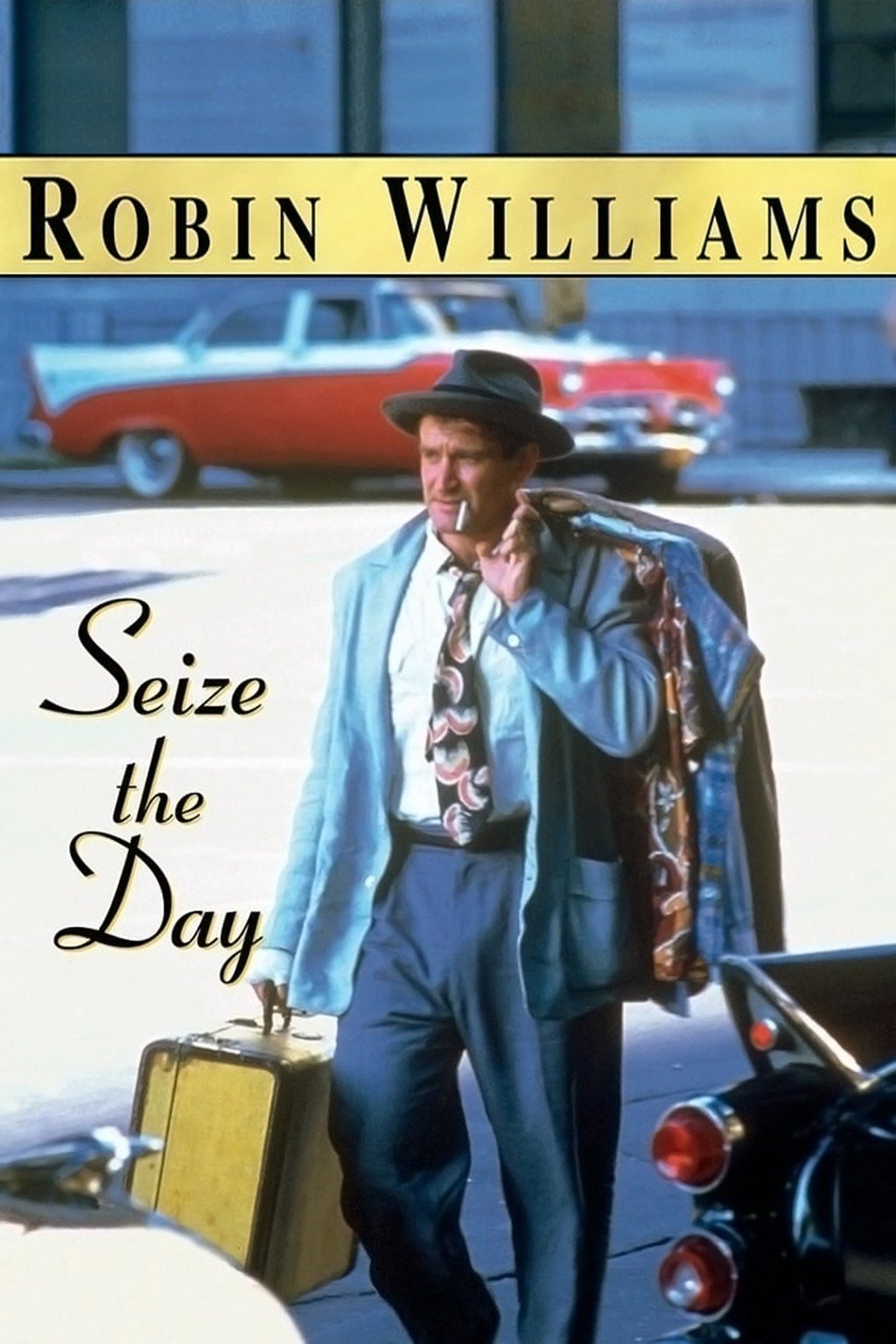 How It Helps: There is a tendency for those in sales to try to fall back on their sales skills in everyday life. This film showcases how excellent those skills are in the business world, with Wilhelm showcasing some excellent language, but how you need to be willing to decompress once you're at home.
Used Cars
Synopsis: Rudy is a successful car salesman who wants to run for the state's senate and works at an unsuccessful car lot. After his boss is murdered, Rudy works to make his car dealership the most successful in town.
How It Helps: Full of great sales pitches and motivations, this film is perfect for those who want to push their business to the next level and see the value of perseverance.
Elmer Gantry
Synopsis: Focusing on Elmer Gantry, a traveling salesman, and his partnership with a religious figure, Sister Sharon Falconer, this film shows the selling of religion to townspeople with the team eventually becoming quite successful.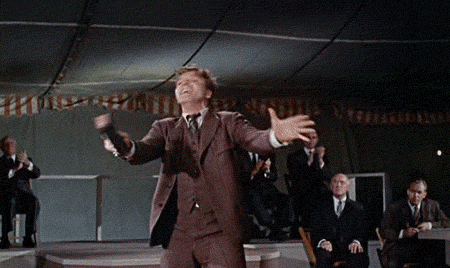 How It Helps: Again, there are some great sales pitches in the film, but the main thing to look at is Gantry's continued dedication to sales after the film's climactic end.
12 Angry Men
Synopsis: Following 12 jurors as they decide the fate of a young man accused of murdering his father. With 11 believing the man is guilty, it's up to juror number 8 to argue why they should acquit the defendant.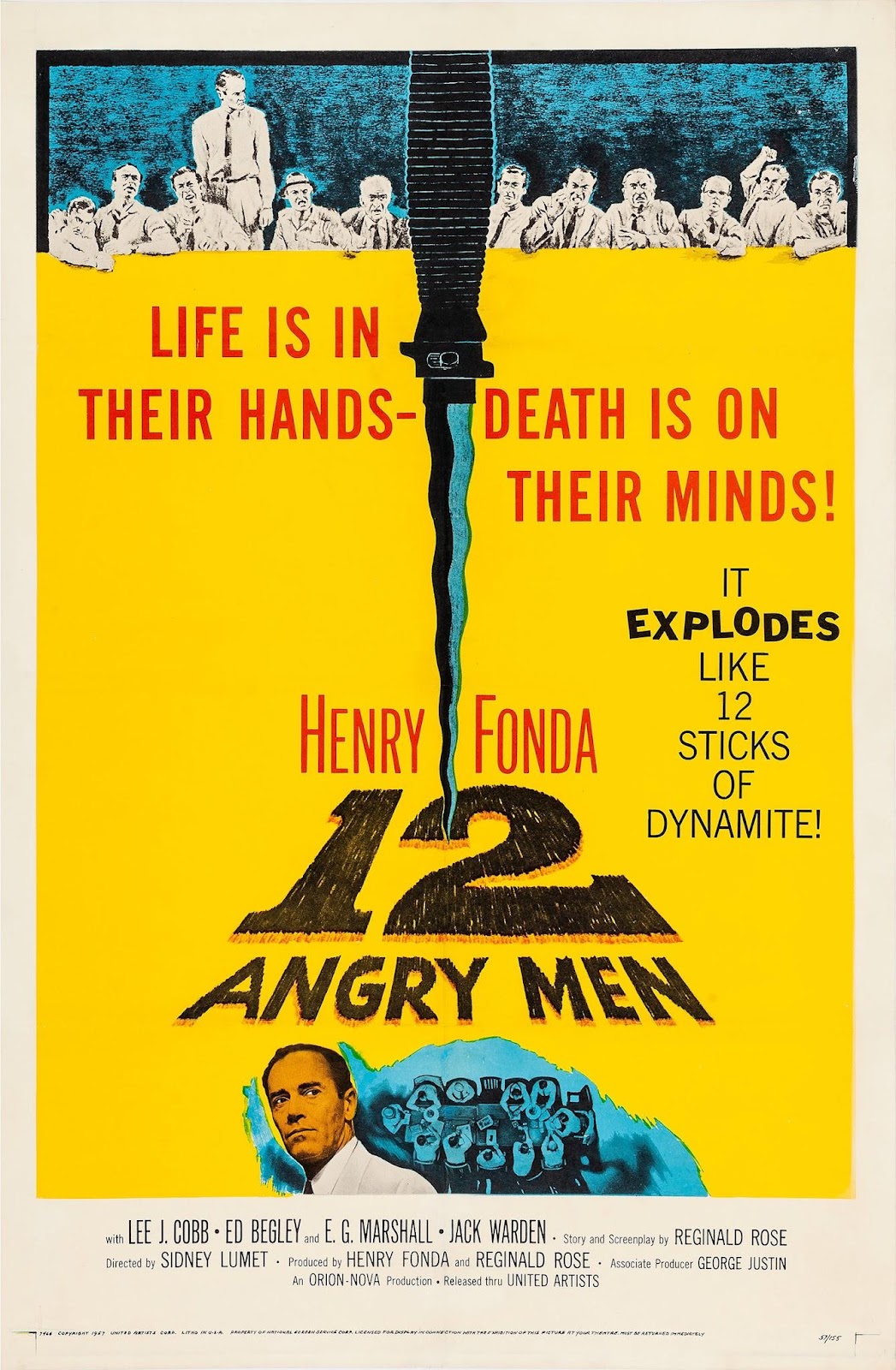 How It Helps: Juror 8 delivers convincing arguments throughout the film, showing how you may need to change your talking points to connect with a client while still delivering the same information.
Mildred Pierce
Synopsis: A housewife, Mildred Pierce, starts a successful pie business after getting a divorce. Dealing with death and loss throughout the film, Pierce builds herself up to incredible heights to ensure a good life for herself and her children.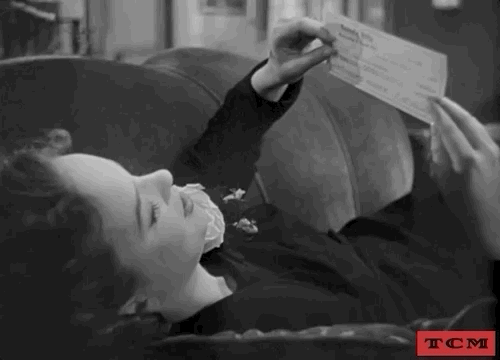 How It Helps: This film is incredibly motivating for those who need a push in the right direction. At her core, Pierce is selling herself as much as her pies.
The Fountainhead
Synopsis: Following an architect, Howard Roark, who attempts to make a name for himself in the architectural world by staying true to himself, this esteemed classic is an excellent example of staying true to yourself.
How It Helps: The film is an excellent reminder that people may not be on board with what you're offering at first, but once they see that it works, they'll be coming to you in droves.
Mr. Blandings Builds His Dreamhouse
Synopsis: Mr. Blandings decides to leave the city to build his dream house in the country. All the way, comical mayhem seems to keep getting in his way.
How It Helps: Technically not a movie about sales but it provides viewers with an excellent example of needing to persevere in their goals, even when it feels like everything is against them.
What are some newer sales movies?
The Wolf of Wall Street
Synopsis: Based on the true story of Jordan Belfort, this film traces Belfort's rise from a nobody to one of the most successful stockbrokers in New York.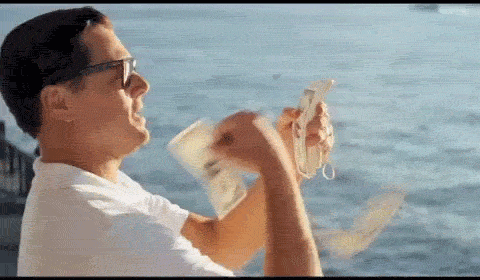 How It Helps: Watch it strictly for Belfort's sales pitches and office culture (although you likely won't want to use EVERYTHING Belfort does). Belfort's team building is exceptional.
Moneyball
Synopsis: Following Billy Beane's work with the Oakland Athletics, this film shows how working with a team and using a new strategy can push you to new heights.
How It Helps: Beane's ability to change strategies and create something that works for his team (and eventually the whole industry) is something to behold. Use it when you and your team need a reminder that your strategies can possibly change the cleaning business industry.
The Pursuit of Happiness
Synopsis: Following the true story of Chris Gardner, this film showcases perseverance through homelessness and being a single parent. Gardner eventually becomes a successful stockbroker and motivational speaker.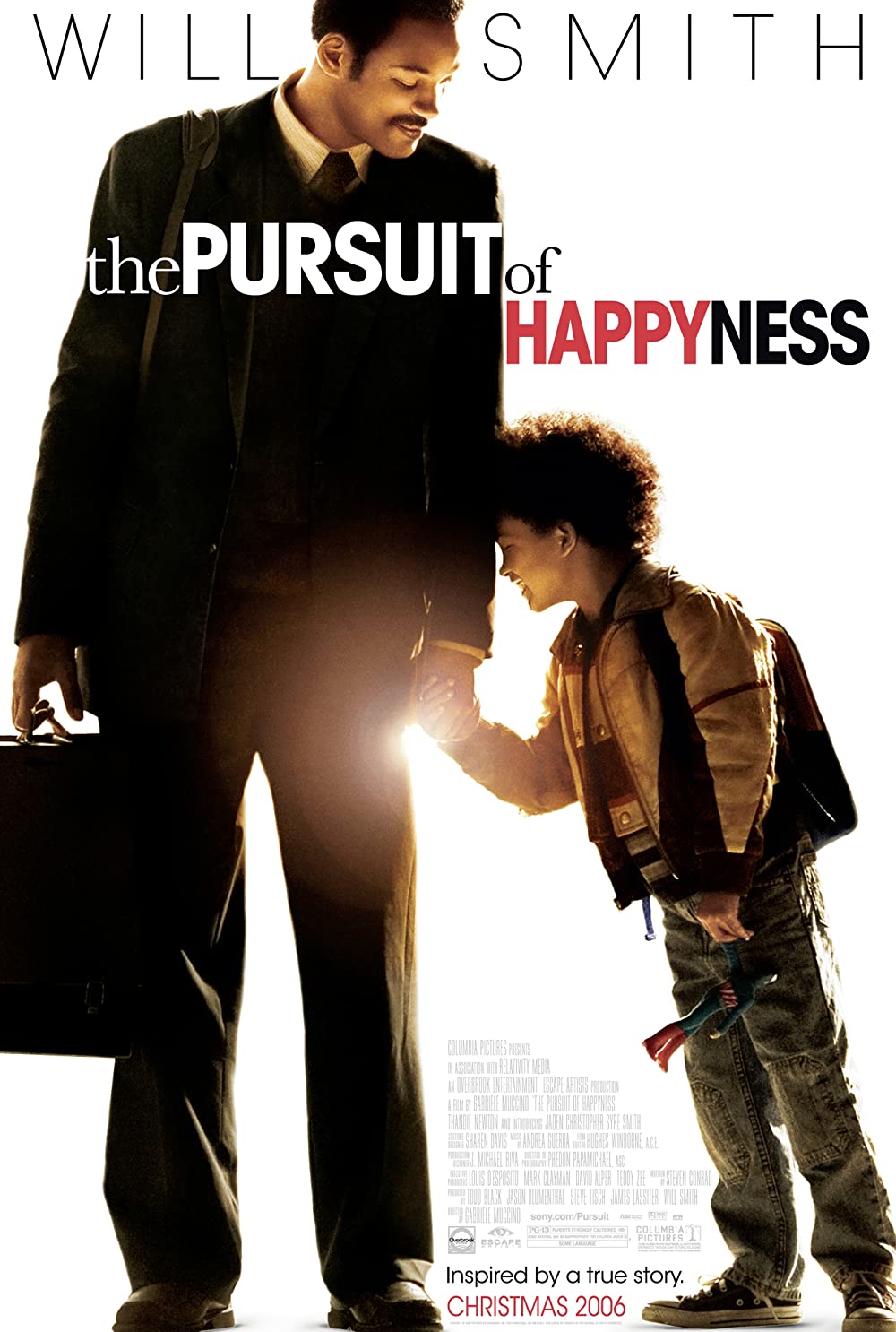 How It Helps: Showing that even at our lowest points in life we can still push ourselves to succeed, this inspiring film showcases an assortment of excellent speeches and pitches.
Joy
Synopsis: Following the true story of self-made Joy Mangano, this inspiring film perfectly encompasses the female experience in the business world.
How It Helps: Although people of either sex can watch the film, it's especially poignant for women in sales. Watch Joy's pitches as well as how she deals with an often sexist workplace.
Love and Other Drugs
Synopsis: Jake is a pharmaceutical rep attempting to sell antidepressants. When Viagra is released, Jake becomes a major success in his field.
How It Helps: We all know we have the right service and this film shows how you can push your business to the next level
Thank You for Smoking
Synopsis: This satirical black comedy follows Nick Naylor, a Big Tobacco spokesperson. He lobbies for cigarettes to not be linked to cancer and eventually goes in front of the Senate. We won't spoil everything in the film, but one of the best lines in the film happens during the ending.
How It Helps: We all have our own skills, and Thank You for Smoking showcases someone with the ability to talk. Naylor can sell nearly anything, and it's a great film to watch if you're looking to get some pointers on charisma.
Wall Street
Synopsis: The 1987 classic follows junior stockbroker Bud Fox as he goes to work for his idol, Gordon Gekko. Realizing that not everything is as it seems, Bud eventually turns against Gekko to stop his tyranny.
How It Helps: "Greed is good" will forever go down as one of the most iconic film quotes, but that's just one of the greatest lines. Watch this movie for a sales pitch and charisma advice for your team.
The Greatest Movie Ever Sold
Synopsis: This documentary talks about product placement in films while being paid for by an assortment of brands who wanted product placement.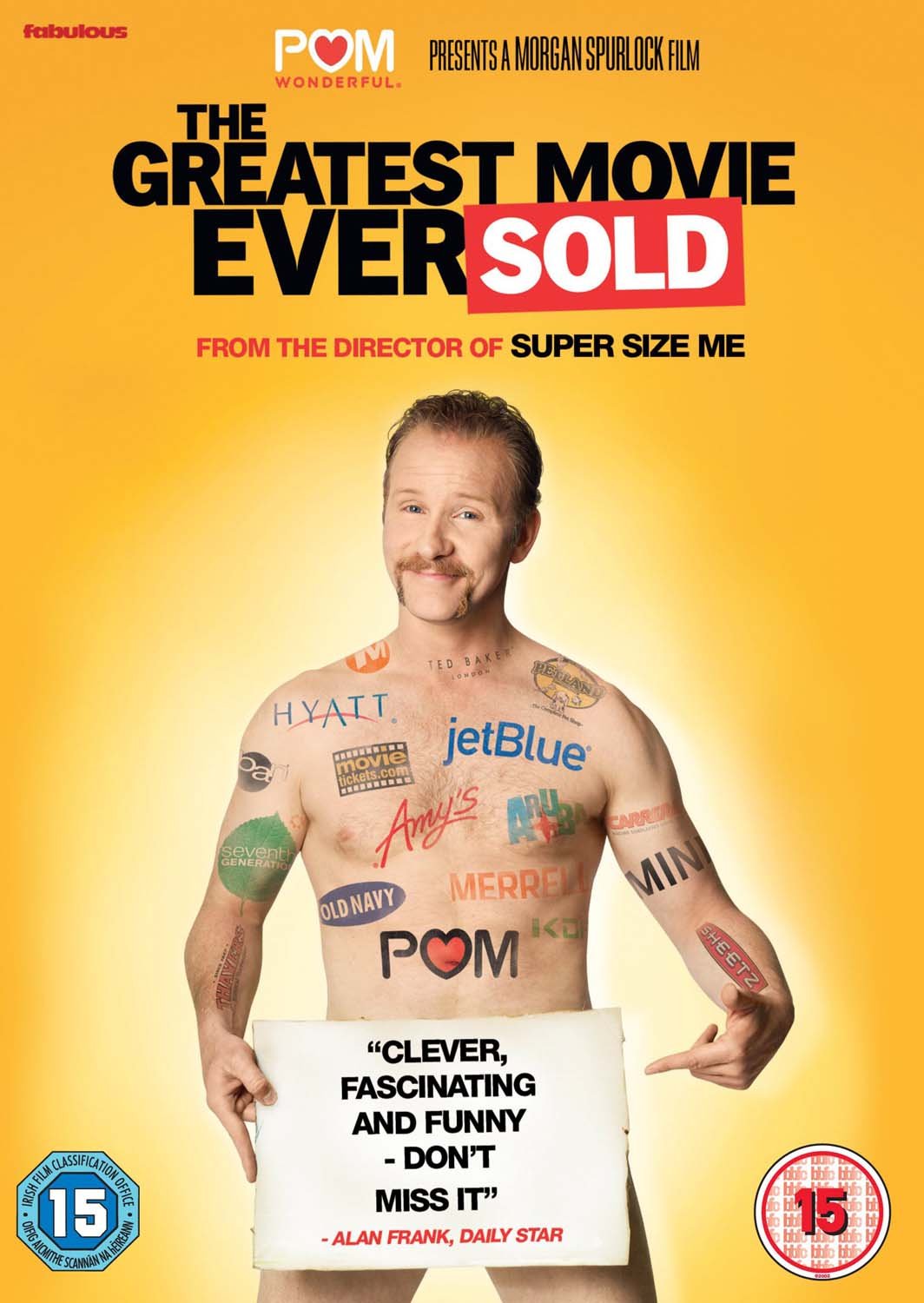 How It Helps: This gives you an inside view of how to pitch to brands. Watch for Morgan Spurlock's pitching abilities and how deals are closed.
What are some of the best sales scenes in movies?
Look at how Gordon Gekko is able to connect with his audience and control a room. He's not yelling or saying anything outrageous. Instead, he's connecting with his audience by getting to their level before explaining his viewpoints.
Probably the most iconic scene in the film, the chest-thumping and humming is an excellent example of someone pumping themselves up in their own ways. Also, examine Matthew McConaughey's ability to sell nearly anything to Belfort.
The Bottom Line
Movies are an excellent tool for getting into the salesperson mindset. These 16 films are the best for motivating your sales team and inspiring them to push themselves to the next level.
If you would like to see more tips to help you grow your commercial cleaning business, check out our last blog post, or schedule a call!